"They Say No Man Will Marry Me": Female Bodybuilder Opens Up About the Challenges of Having a Muscular Physique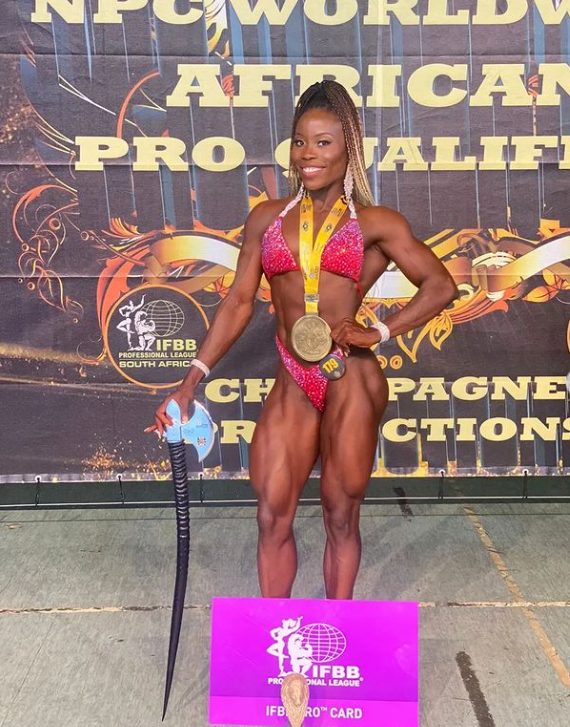 Mary Nyarko Omarley is one of the country's international-level bodybuilders. The athlete worked her way up through criticisms and trolls to get to the sharp-cut body that she had dreamt of. Yet, the same body that got her a pro card also got her negative comments.
Omarley's tryst with the gym began when she wanted to gain weight. But soon, she fell in love with the machines and her routine. Bodybuilding became her dream, and bulking up became her goal. However, just like any path to a destination, the road was full of hurdles. Omarley had to constantly face negative comments from everyone around her who didn't agree with her dream.
Bodybuilding was supposed to be a male-dominated field, and the Ghanaian athlete needed to fight for her place. But above that, Omarley had to grow a thick skin so she didn't deter away from her goal. Comments made about her body and her dreams would bring her down. She even found it difficult to keep up with her diet and exercise at one point.
However, the champion persevered. Hearing comments like, "Why are you deforming your body? You will never get a man to marry, and you will not be able to give birth" did not put her off anymore, she revealed. She built herself both physically and mentally in order to ignore these comments and move on.
In the end, perseverance and dedication won over hate. Mary Omarley trained hard enough to make it to various bodybuilding competitions and win various titles. Currently, she's the first woman in West Africa and Ghana to win the title of IFBB Figure Pro. And it's only onwards and upwards from here on.
---