If you ask us the female athlete body type is the most attractive of all body types. I am sure this is not a big surprise coming from TheAthleticBuild.com. We have painstakingly researched female athlete after female athlete to come up with the 50 hottest for 2017. It was a tough job but someone had to do it.
50 Jessica Ennis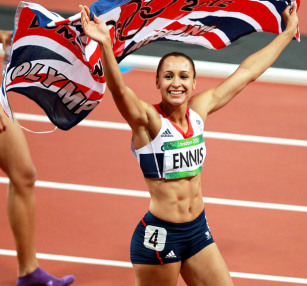 Jessica Ennis is a British track athlete who won the gold medal in the heptathlon in the 2012 Olympics. If having ripped abs were an Olympic event she probably would have won a medal for that as well.
49 Camila Giorgi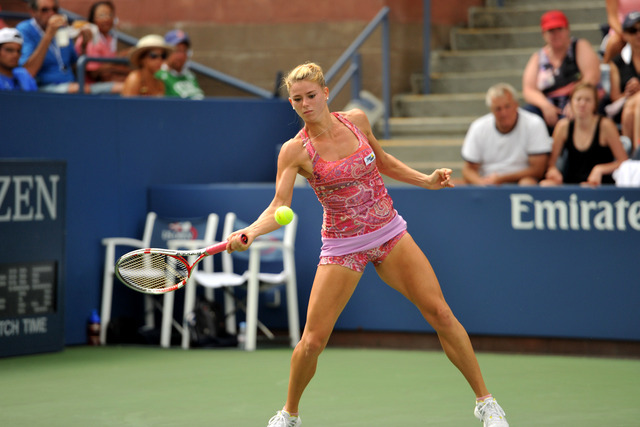 Camila Giorgi is an Italian professional tennis player of Argentinian decent. She won her first WTA title this year and has won 5 singles ITF titles in her career.
48 Ronda Rousey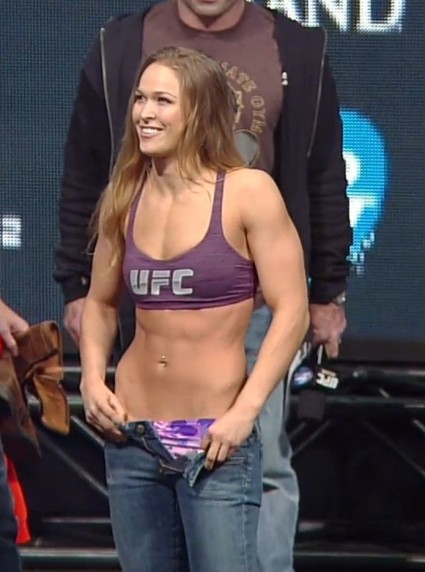 Ronda is the current UFC Women's Bantamweight Champion, as well as the last Strikeforce Women's Bantamweight Champion. She also won an Olympic medal in Judo at the Summer Olympics in Beijing in 2008. She is disliked by many for her trash talking and lack of class. Since being defeated she has been a lot more low key though.
47 Ellen Hoog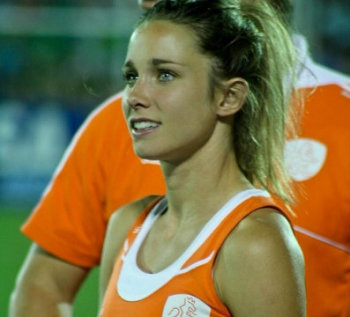 Ellen is a member of the Netherlands field hockey team that won gold in the 2012 Olympics.
46 Hilary Knight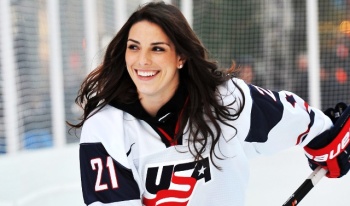 Hilary Knight is a professional hockey player, Olympic Silver Medalist for the USA, MVP of the Canadian Women's Professional hockey league, four-time World Champion and three-time All American in the sport of women's hockey…and she looks good doing it!
45 Lielani Mitchell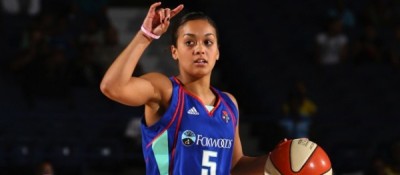 Lielani Mitchell plays for the New York Liberty in the WNBA.
44 Grete Sadeiko
Grete Sadeiko is a track and field athlete at Florida State University in the heptathlon. She is also the current girlfriend of Robert Griffin III.
We aren't even gonna lie about this one. Calling her a pro athlete is quite a stretch. She plays golf some, she models a lot more than she golfs it seems. But she does look pretty damn good so we left her on the list even with a suspect athletic career.
43 Voula Papachristou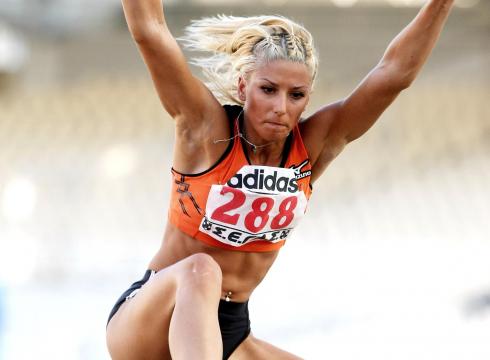 Voula is a Greek triple jumper. She won two gold medals at the European Athletics U23 Championships and represented Greece at the 2011 World Championships in Athletics.
42 Whitney Miller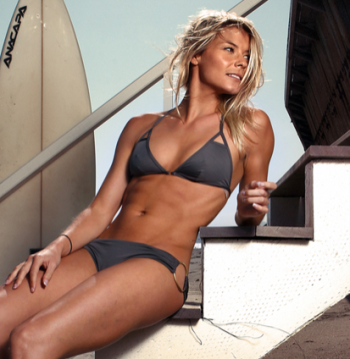 Whitney Miller is Miss United States 2012, she is also a professional wake surfer on a journey to earn a Jiu Jitsu Blackbelt.
41 Serena Williams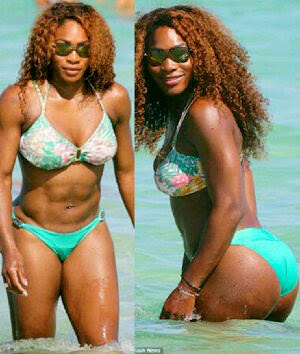 You know who she is, especially if you like booty.
40 Ali Krieger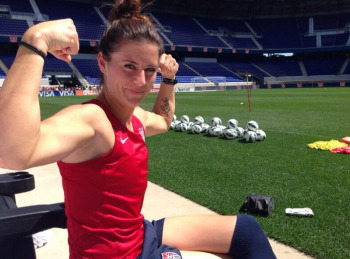 Ali is a US womens soccer player. She is currently playing for the Washington Spirit of the National Women's Soccer League.
39 Julie Johnston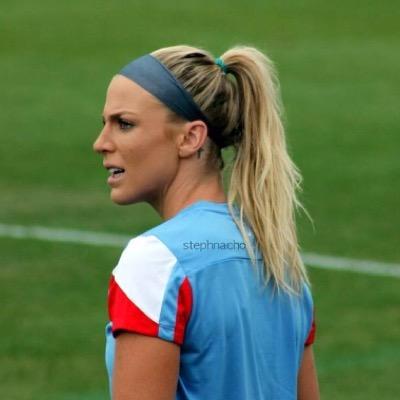 Julie is another member of the US womens soccer team who are very well represented on this list. She also plays defender for the Chicago Red Stars.
38 Elena Delle Donne

Elena Delle Donne is a professional basketball player with the Chicago Sky in the WNBA. She played in college at the University of Delaware, she was a consensus First Team All-American and National Player of the Year candidate in her junior and senior seasons.
37 Sarah Backman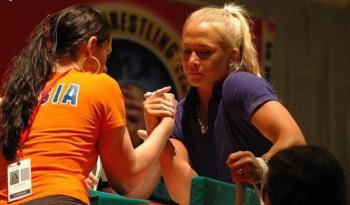 Sarah Backman is a Swedish 8 time world champion arm wrestler. This means she can probably beat you in arm wrestling, with looks like that we doubt you will hold it against her.
36 Silje Norendal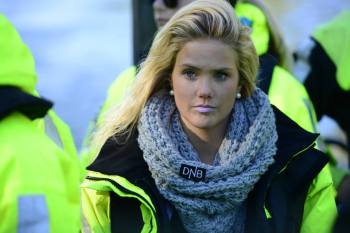 Silje Norendal is a Norwegian snowboarder. She was a gold medalist in the 2013 European X Games.
35 Rachel Wray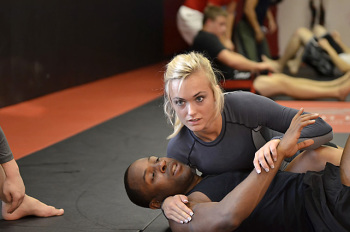 Don't get this Rachel Wray confused with that annoyingly perky girl on TV with all the recipes. This Rachel Wray is a former cheerleader with the Kansas City Chiefs turned MMA fighter. She trains with former Strikeforce star Jason High and ex-WEC fighter LC Davis.
34 Ashlyn Harris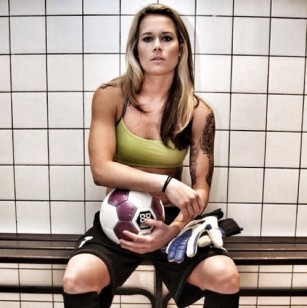 Ashlyn is a goalie for the United States women's national soccer team as well as the Washington Spirit.
33 Caroline Wozniacki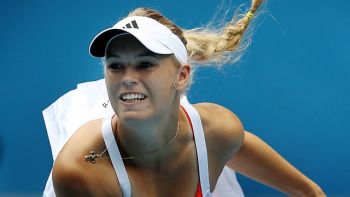 Caroline Wozniacki is a Danish professional tennis player. She is currently the 8th ranked player in the world according to the WTA and even more importantly 33rd on this list.
32 Anastasia Ashley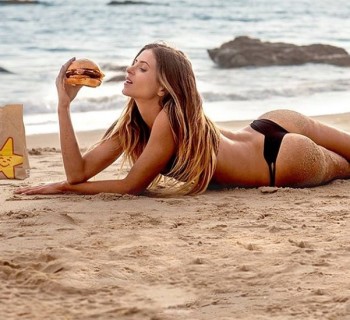 Anastasia is a pro surfer and spokesmodel from Southern California.
31 Lindsey Vonn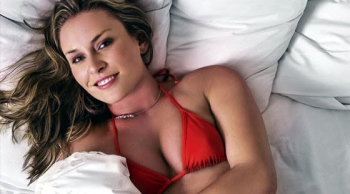 Lindsey Vonn is an alpine skier on the US Ski Team. Vonn won the gold medal in downhill at the 2010 Winter Olympics, the first ever in the event for an American woman. She has also won six consecutive World Cup season titles in the downhill. She is also just as famous for dating Tiger Woods which still seems like a weird couple.
30 Maria Sharapova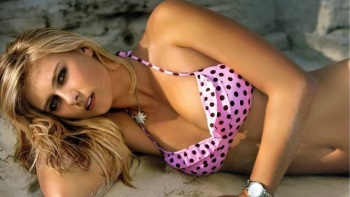 Maria Sharapova is a Russian professional tennis player who as of October 6, 2014 is ranked number 2 in the world by the Women's Tennis Association. Since Anna Kournikova left the sport she has basically taken over as the hot blond of pro tennis, although she isn't the highest ranked tennis player on this list.
29 Hope Solo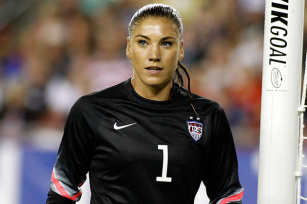 Hope is the goalie for the USA soccer team. She is a two time Olympic gold medalist.
28 Melanie Adams
Melanie is an Australian pole vaulter and 2012 Olympian. She also does some modeling, big surprise huh?
27 Lolo Jones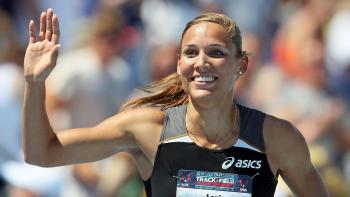 Lolo Jonesis an American track and field and bobsled athlete who specializes in the 60 and 100 meter hurdles. She won three NCAA titles and garnered 11 All-American honors while at LSU. She is probably most famous for tripping over a hurdle in the 100m hurdle event at the 2008 Olympics, an event she was favored to win. She is easy to look at though so we forgive her.
26 Sloane Stephens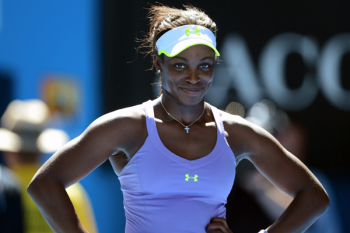 Sloane Stephens is an American professional tennis player whom is currently ranked World No. 33 by the Women's Tennis Association.
25 Antonija Misura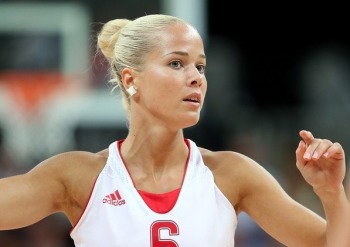 Antonija Misura is a Croatian professional basketball player. Let's face it, she is probably the only reason anyone would watch Croatian women's basketball.
24 Michelle Jenneke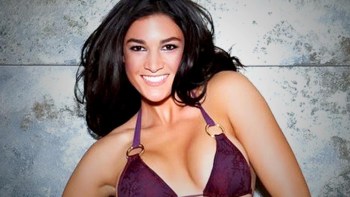 Michelle Jenneke is an Australian hurdler and model, who won a silver medal for the 100 m hurdles at the 2010 Summer Youth Olympics. She is probably known more for her bouncy dance warm-up she does shown here. We actually find the warm up routine pretty annoying and it makes us want to see her get beat. She is hot though.
23 Alana Blanchard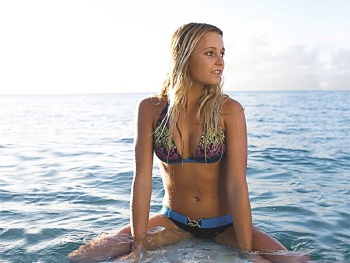 Alana Blanchard is an American professional surfer and occasional bikini model. She surfs on the ASP World Tour.
22 Michelle Waterson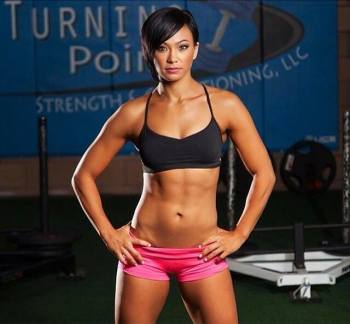 Michelle is an MMA fighter and the Invicta FC Atomweight Champion. Her nickname is "The Karate Hottie". Seems appropriate!
21 Miesha Tate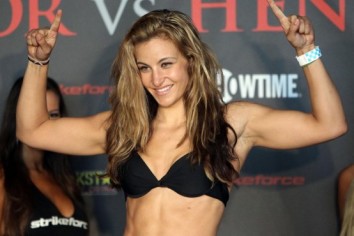 Miesha is an MMA fighter with the UFC, she is also the former Strikeforce Bantamweight Champion. She is also currently the 11 ranked female fighter in the world pound-for-pound.
20 Sally Fitzgibbons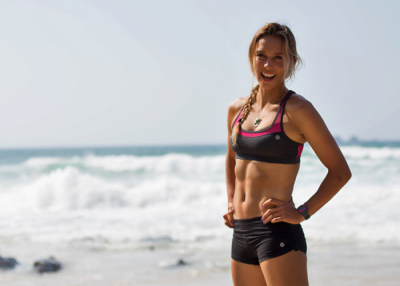 Sally is an Australian Pro Surfer.
19 Julia Rohde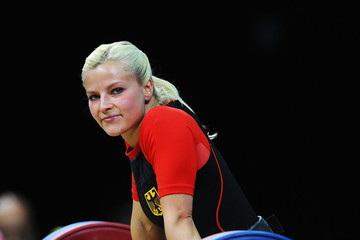 Julia Rohde is a German weightlifter. She competed at the 2012 Summer Olympics in the Women's 53 kg, finishing 11th.
---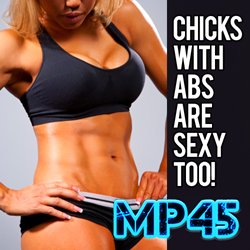 18 Danica Patrick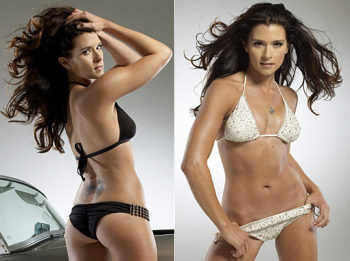 Danica Patrick is a race car driver, model, and advertising spokeswoman and so on. I think you all know who she is really unless you have been living under a rock.
17 Maggie Vessey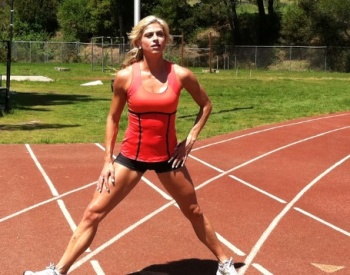 Maggie is a professional 800m track athlete for the USA.
16 Natalie Gulbis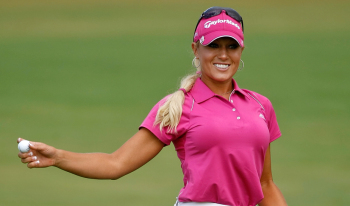 Natalie is a pro golfer on the LPGA tour. She is known for her good looks as well as her golf game…perhaps even more so.
15 Skylar Diggins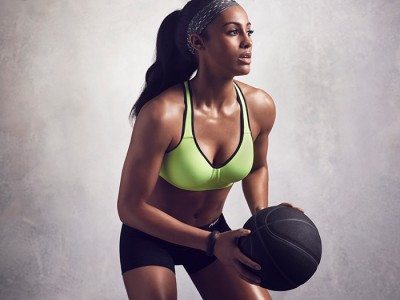 Skylar is a WNBA player on the Tulsa Shock. While in college at Notre Dame she became their all-time leading scorer with 2,357 points.
14 Yulia Emfimova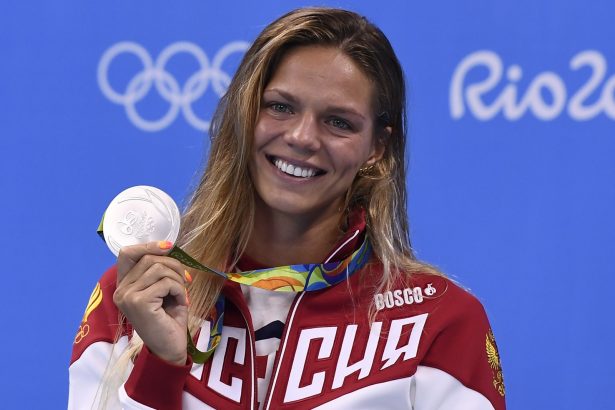 Yulia Emfimova is a swimmer on the Russian National Team. She was surrounded by controversy in the Brazil Summer Olympics over possible blood doping. She has 2 doping offenses on her record but she still denies ever doing it.
13 Alex Morgan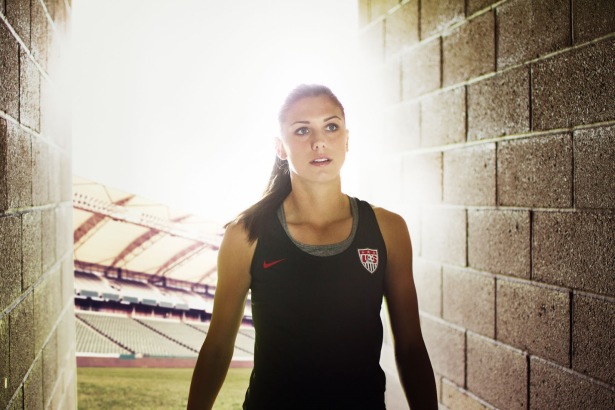 Alex is the forward on the US Women's Soccer Team. She has that athletic, girl next door thing going on too.
12 Leryn Franco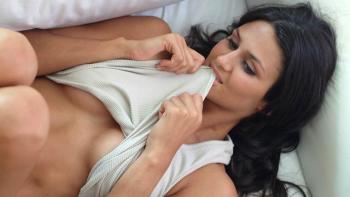 Leryn is a javelin thrower for Paraguay. She is definitely more know for her modeling though. We couldn't find anyone who has actually seen her compete but not many people sit around and watch Paraguay Track and Field.
11 Shelina Zadorsky

Shelina plays soccer for the Canadian National Team and was a captain at the University of Michigan.
10 Blair O'Neal
Blair is a professional golfer & model. She also has by far the best abs we have ever seen on a golfer.
9 Rachel Cummins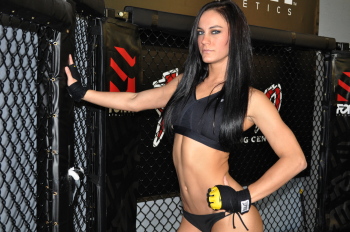 Rachel is an MMA Fighter. She trains in Brazilian Jiu Jitsu and Muay Thai Style.
8 Camille Leblanc Bazinet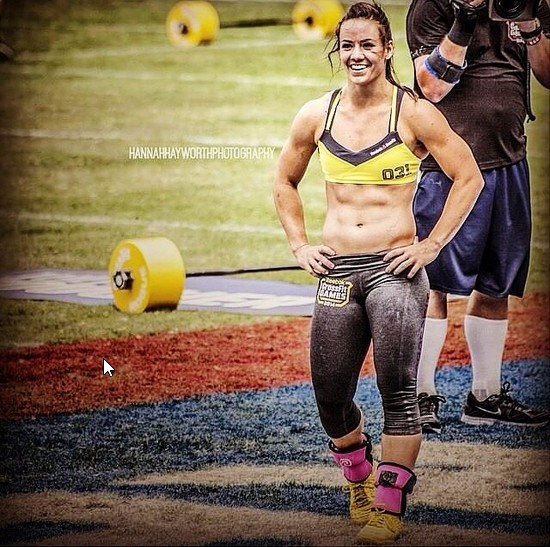 Camille is a Canadian CrossFit athlete and winner of the 2014 CrossFit Games.
7 Eugenie Bouchard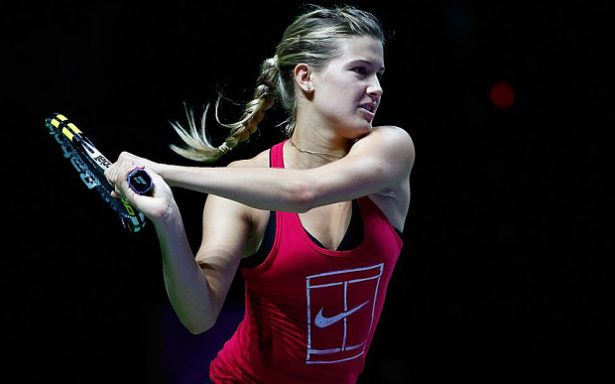 Eugenie Bouchard is a Canadian Tennis player who is currently ranked 24th in the world.
6 Paige VanZant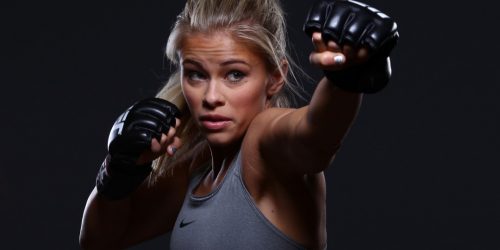 Paige VanZant is the hottest thing going in the UFC (pun intended). She fights in the Strawweight division, she checks in at a mere 115lbs.
5 Sierra Blair Coyle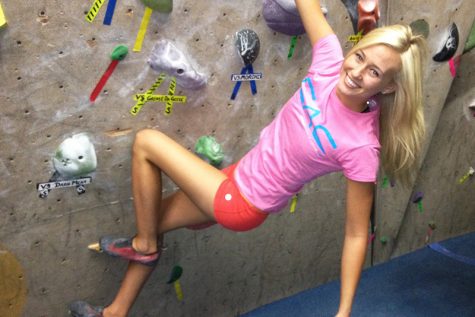 Sierra is a professional rock climber from Scottsdale, Arizona. She travels the world competing as a US Bouldering Team Member.
4 Winifer Fernandez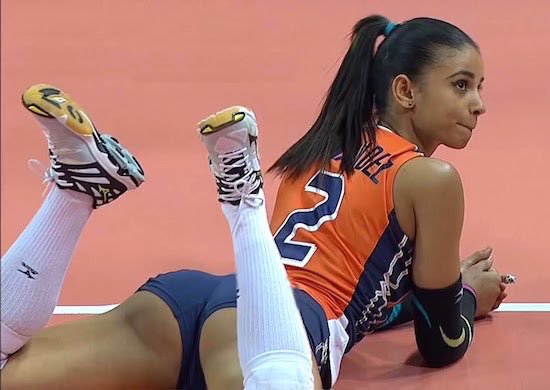 Winifer is a volleyball player for the Dominican national team. She won the hearts of many men during the 2016 Olympics in Brazil.
3 Maria Kirilenko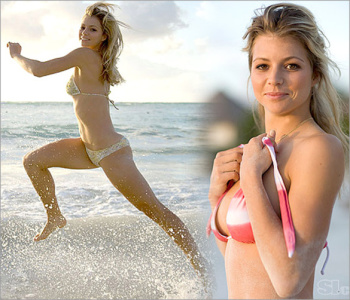 Maria is a Russian tennis player and model. She was also engaged to hockey player Alexander Ovechkin but called it off. His loss.
2 Sydney Laroux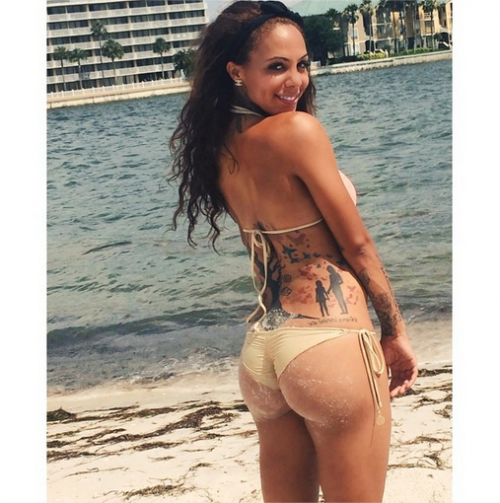 Sydney is the fifth and final member of the US Women's Soccer Team to make this list and we saved the best for last. She is an Olympic gold medalist. As a forward, she currently plays for the Seattle Reign FC in the National Women's Soccer League.
1 Paige Spiranac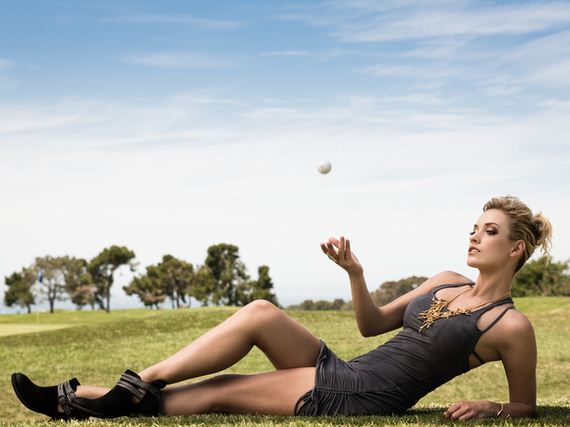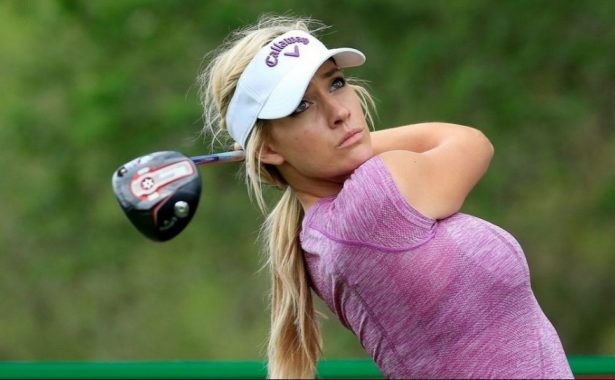 Paige is a pro golfer who is know for her Instagram account as much as her golf game. She has recently taken a break from her Instagram to focus on golf, we hope she returns soon. She is our number one and a great reason to start watching golf!
Let us know who we missed on this list, we update this list frequently and sometimes use your suggestions, occasionally they are actually good.
Article Source: http://theathleticbuild.com/the-top-50-hottest-female-athletes-of-2016/5/
---