After establishing herself as the highest-paid pinup in mid-century America, Betty Brosmer helped popularize the now-famous fitness magazine "Shape."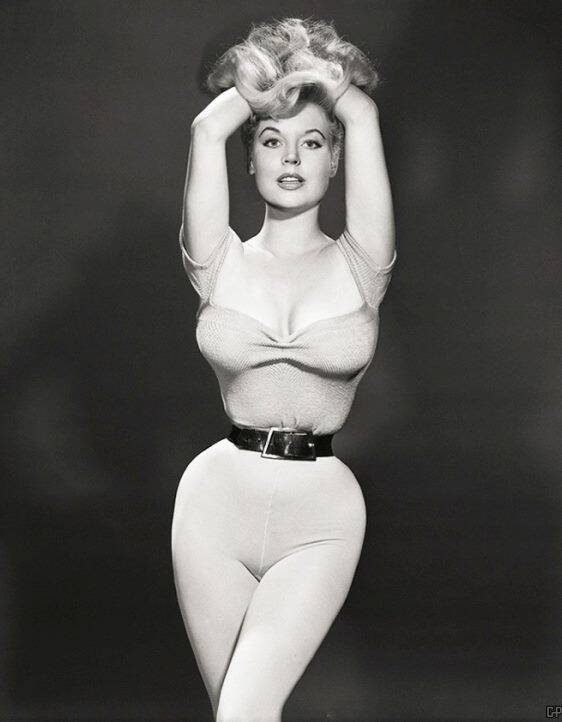 Betty Brosmer knew how to turn heads. Starting out as a model in her teens, the native Californian wowed magazine readers with her blond hair, bright smile, and curvaceous figure. But she was more than just a model.
Brosmer took control over her career in ways that few women at the time did, and she proved herself to have brains and brawn — in addition to beauty — when she transitioned to fitness writing and editing.
How Betty Brosmer Became A Model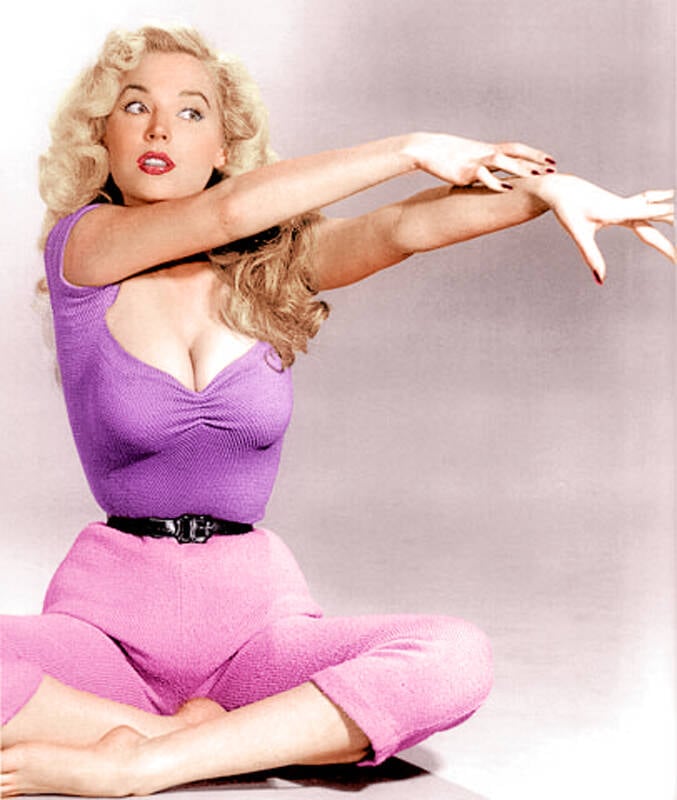 Born on Aug. 2, 1935, in Pasadena, California, Betty Chloe Brosmer was "something of a tomboy" in her youth. Athletic by nature and encouraged to do youth sports by her father, Brosmer became interested in bodybuilding even as a pre-teen.
She also found modeling success at a young age. After posing for Sears & Roebuck at 13, she caught the eye of pin-up photographers Alberto Vargas and Earl Moran. In 1950, at the age of 15, Brosmer moved to New York to become a full-time model.
There, Brosmer found incredible success — but was also forced to grow up quickly. "When I was 15, I was made up to look like I was about 25," Brosmer remembers of her early career.
Before long, her image became ubiquitous in American culture. In addition to winning dozens of beauty contests, Brosmer appeared on milk cartons, billboards, book covers, and magazines.
Her success, wrote Steve Sullivan in Va Va Voom!: Bombshells, Pin-ups, Sexpots and Glamour Girls, seemed to be due to her unique energy and striking beauty. "There was a glow, an incandescence about Betty that was not to be found in any other model," he said.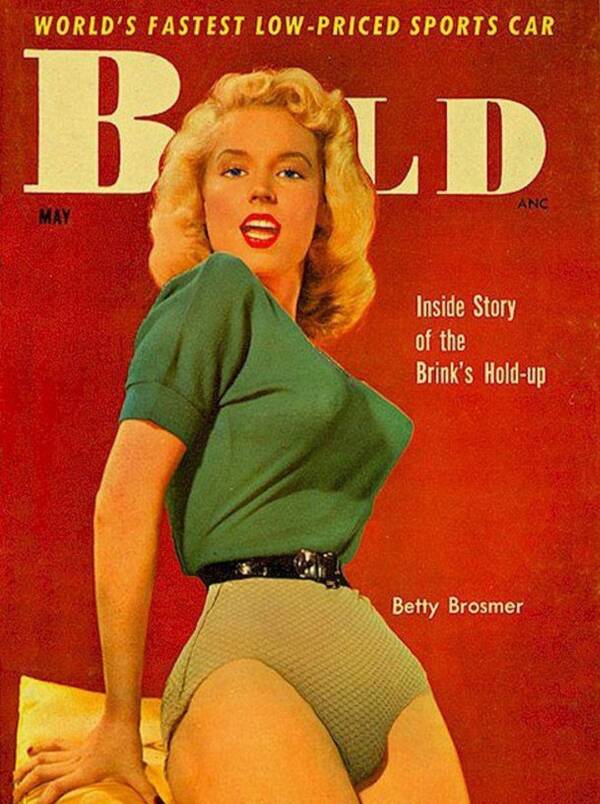 She left New York after a few years — an event so momentous it was described in society columns — and moved back to her native California. There, Brosmer juggled studying psychology at UCLA with her modeling jobs.
But she kept turning heads. Betty Brosmer famously posed for Keith Bernard, who'd also captured the likes of Marilyn Monroe and Jayne Mansfield. She was even invited to pose for Playboy, although the shoot went sour when Brosmer refused to pose nude.
"I didn't think it was immoral, but I just didn't want to cause problems for others," Brosmer said of the shoot. "I thought it would embarrass my future husband and my family."
Though she had started young, Betty Brosmer had a keen understanding of her worth. She owned the rights to all images of her and was paid whenever one was used — and she had no qualms about trading pin-ups for push-ups.
From Fashion Magazines To Fitness Writing
In the late 1950s, Betty Brosmer fatefully met Joe Weider, a bodybuilder and publisher of fitness magazines. Enchanted by Brosmer, Weider frequently cast the model in his magazines — and married her in 1961.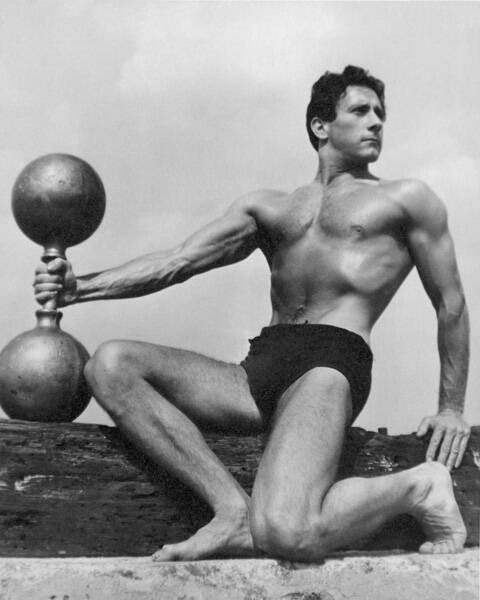 Joe Weider helped popularize bodybuilding and discovered Arnold Schwarzenegger.
From there, Brosmer developed her own interest in the world of fitness. She wrote columns about bodybuilding and fitness called "Body by Betty" and "Health by Betty" and encouraged cover models to look healthy.
"Tell the truth. Give women something they can believe," Brosmer wrote. "Be honest and help women create an integrated lifestyle of health, fitness, and nutrition, based on reliable information."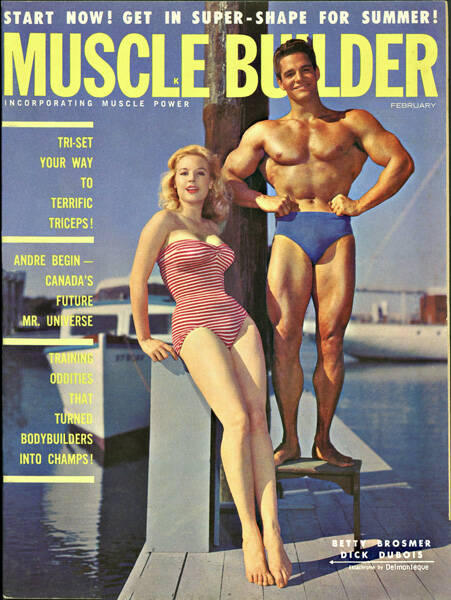 Betty Brosmer on the cover of a fitness magazine.
According to Arnold Schwarzenegger, a close friend of the couple, Brosmer's influence helped Weider's fitness empire grow.
She encouraged her husband to co-found Shape magazine to reach more women and suggested he target "the guy who just wants to stay in shape" and not just the "the guys who want to lift 500 pounds." With her vision, Schwarzenegger said, "the business really took off."
Where Is Betty Brosmer Now?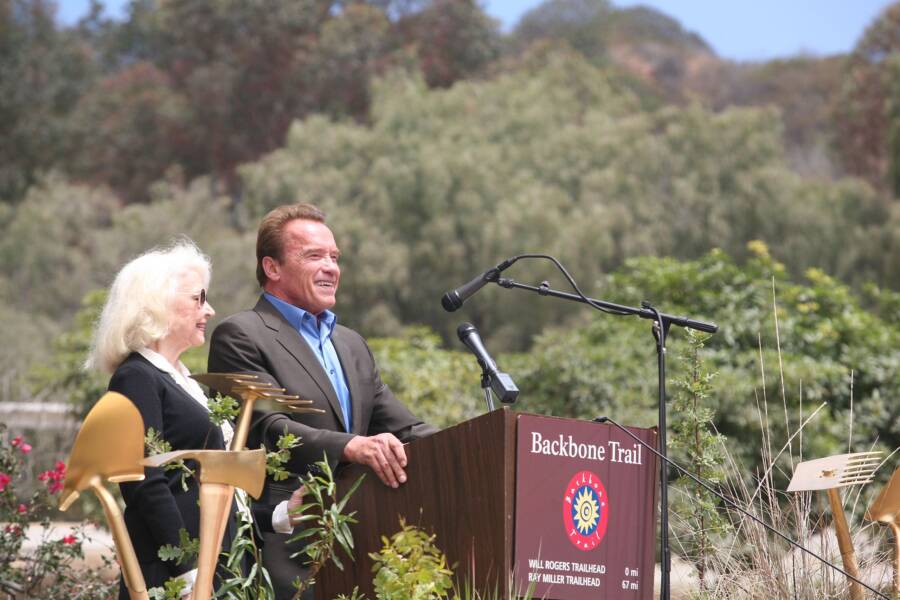 Today, Betty Brosmer is considered one of the best pin-ups of her age. She embraced 1950s feminity and beauty to such an extent that pop star Billie Eilish sought to emulate her on the cover of Vogue in June 2021.
But Brosmer was also much, much more than a pin-up girl. After soaring to great heights as a model, Brosmer was comfortable pivoting to something else. She had an equally impressive career as a fitness writer and is sometimes referred to as the "First Lady of Fitness."
Indeed, she's been recognized more in recent years for her work in fitness — and not fashion. In 2004, she and her husband (Joe Weider died in 2013) donated $1 million to the University of Texas at Austin to support the university's Physical Culture Collection. And in 2014, Brosmer was inducted into the International Sports Hall of Fame.
Betty Brosmer may be best remembered for her work as a model. But her legacy is one of strengths and smarts, as well as seduction.
---