"As a woman owned company, we know firsthand the importance, muscle, power and strength of women." -Lori Victoria Braun 3/8/22
International Women's Day 2022 is here, with a fresh theme: 'break the bias.' To celebrate, WH has spoken with some of the leading lights in sport, fitness and wellness on how they are working to make their fields truly open, inclusive and accessible to all.
---
Olivia Tompkins: CrossFit Athlete and ICU Nurse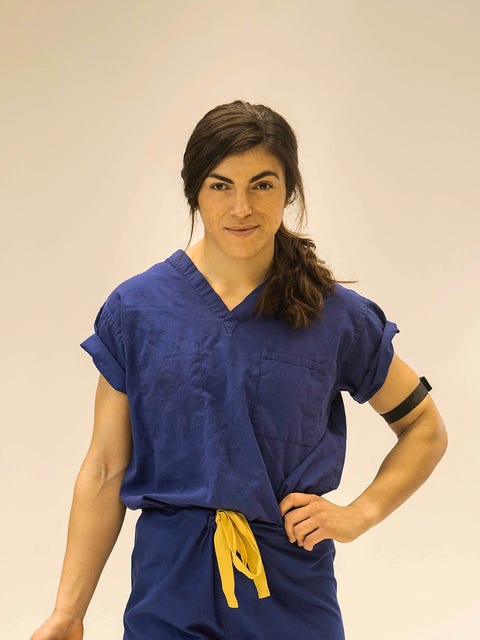 As a full-time intensive care nurse, during a 12-hour shift there are many barriers I face which can leave me feeling mentally and physically tired. I break these barriers by getting to the end of my long day and using my training as a CrossFit athlete as a release, and a way to empower myself and show others that your job shouldn't be a barrier to looking after yourself.
I have also turned my barrier into a positive – looking after critically ill people makes me realise the real value and capability of my own body. Healthcare professionals provide immense care and attention to others and often end up neglecting their own health.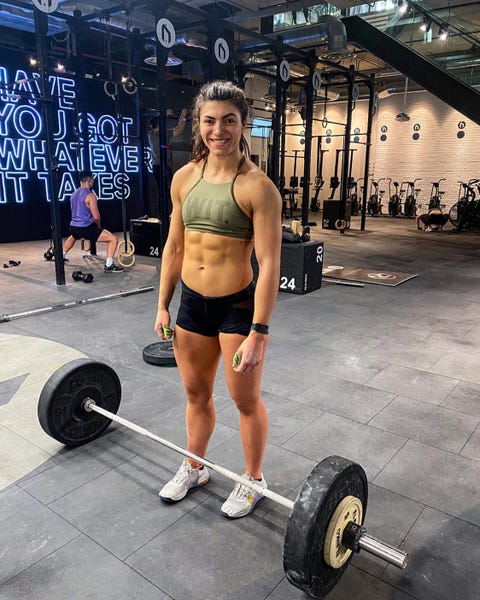 Mission:
To motivate others to look after themselves and their own health as well as we look after others. Let's break the barrier together.
Follow Olivia: @livvytomcrossfitnurse
Amal Hassan: Sports and Exercise Medicine Consultant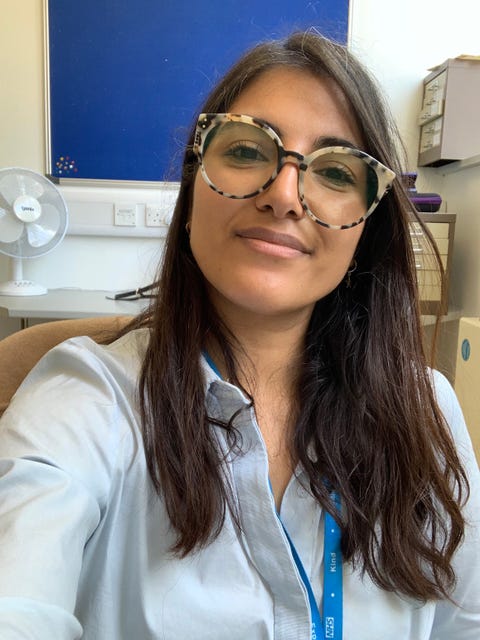 Sport and Exercise Medicine has been a typically male-dominated medical speciality that demands doctors work unsociable hours, and to be available for weeks at a time for travel. This can be difficult as a mum of young children, let alone a pregnant trainee or a trainee on maternity leave. However, I do believe times are changing with more female trainees joining the specialty across the country.
At the beginning of my training, when I was pregnant and on maternity leave, I quickly realised (through my own experience) that there was a huge gap in my sport and exercise medicine training when it came to women's health, and I found it really difficult to find a mentor and a way to explore my developing specialist interest effectively.
The topic was not widely taught, and I had to effectively teach myself and explore learning opportunities beyond my training environment in order to gain the clinical skills to support female athletes and exercising women properly.
By collaborating with other like-minded clinicians and campaigners over the last six years, I have gained a greater insight into the needs of female athletes and exercising women, and am focusing my work on this area so I can continue to develop my understanding and contribute to medical care and research appropriately.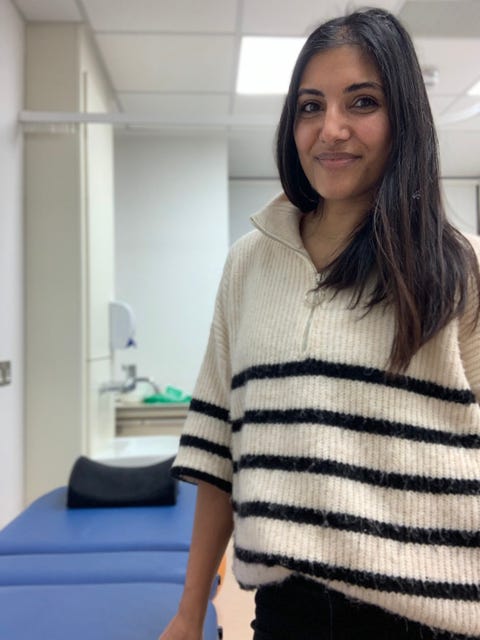 Mission:
To acknowledge the relevant gender differences in sport science and medicine, by ensuring female athletes and exercising women have an opportunity to seek specialist sports medical care. This extends to ensuring that clinicians working with this population – in any environment – receive the necessary education to support women either in their athletic endeavours, becoming more physically active, or rehabilitating through injury and illness.
Follow Amal: @sportexercise_dr_amal
Jayne Lo: Personal Trainer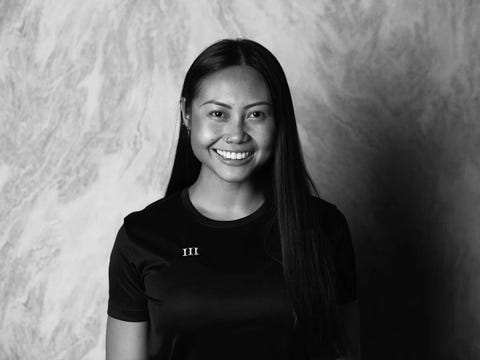 My first ever job as a PT was a self-employed role in 2013 at Gymbox in the City of London. I was one of 30 PTs, many with years of experience under their belt. I was under a lot of pressure to establish myself quickly and needed to stand out from amongst a pool of talent, and for that reason suffered massively from imposter syndrome.
One of the toughest things I'd experienced then as a young female personal trainer is my self-confidence in my ability as a coach, especially within a male dominated industry. I constantly felt the need to have to prove myself to other PTs, and to myself, that I'm worthy.
I decided to build my confidence and skillset by signing up to my first bodybuilding show and got "stage ready" in 12 weeks. Over the first 5 years whilst building my business at Gymbox, I ended up competing in 12 shows and everything from my successes, failures and the journey along the way built me up into believing in myself and my craft.
Quickly, I've realised that time doesn't necessarily mean quality. You can be a PT with over 10 years of experience, but your passion, knowledge and the service you provide could be a fraction of what someone who's only worked for two years has to offer.
Over the next five years, I went from doubting the sessions I was delivering to hosting monthly female lifting workshops which I advertised on social media. I also felt I outgrew Gymbox and left for a PT studio for a year before joining Third Space as a Manager because I wanted to help other PTs like myself.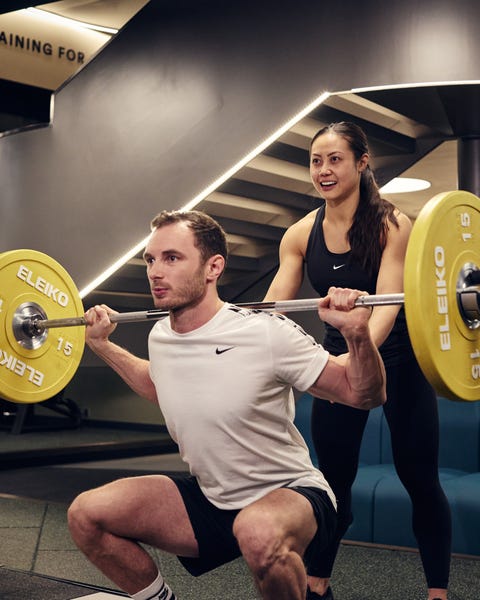 Mission:
To encourage women to never stop working on themselves, because it's the best way to build self-love, compassion and resilience. And never compare yourself with others, because no one is ever on the same journey.
Follow Jayne: @jayne.lo
Aisha Nash: Yoga Teacher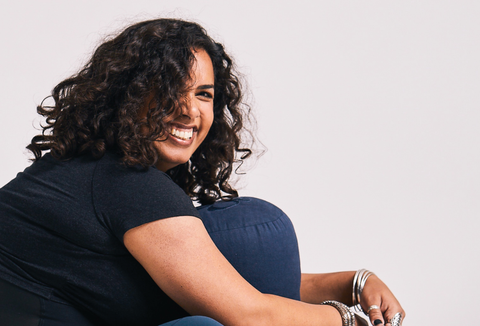 I break the bias by being a fat brown skinned Yoga teacher with ADHD. I call myself a disrupter, in that my classes are not focused on alignment, or particular poses, instead I provide a space for you to discover who you are and to take your time for you to get there.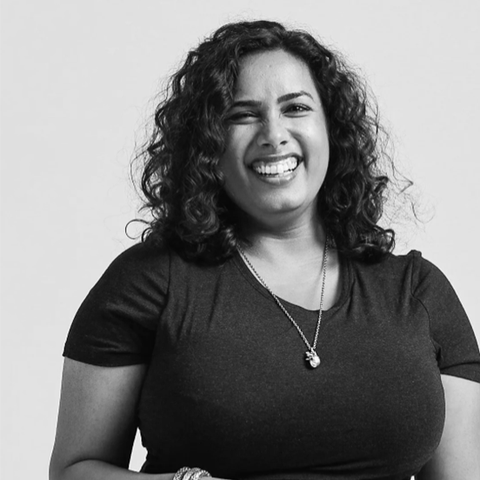 Mission
My mission is for people to stop forcing and masking themselves to fit into a class, a role, a body type, and instead embracing who they are.
Follow Aisha: @theaishanash
Lorraine Russell: Personal Trainer + Founder of NoireFitFest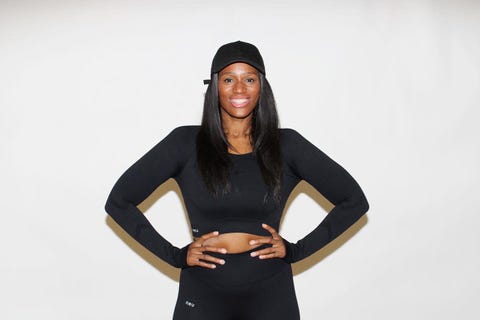 The barriers that I have faced within the fitness and wellness industry have been varied. I became a personal trainer my late 30s. One of the reasons I wanted to redirect my career to become a personal trainer was that I loved the idea that fitness was for everyone, no matter what your ability. However, once I entered this space in a professional capacity, I felt that this wasn't something that was being particularly practiced as much as it should be.
How I overcame this was to pretty much ignore what was being presented to me and help to change the narrative by ensuring that within my own platform I try to be as inclusive as possible.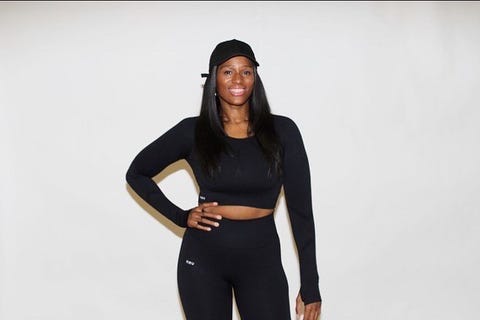 Mission:
I have personally seen people of all ages, races, genders really love working and sharing their passion for fitness and wellness, so to me, it makes sense to make sure that I do anything I can to give people who would ordinarily be ignored by the industry, the opportunity to shine on my platform, NoireFitFest.
Follow Lorraine: @misslalaworks
Angie Tiwari, Wellness Educator and Yoga Teacher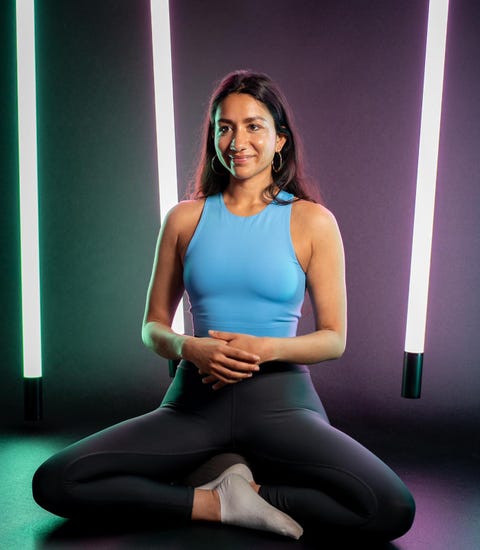 I'm a wellness educator and teacher of yoga, deeply inspired by my Indian roots and traditions – and I am passionate about showing that there is so much more to these practices than meets the eye.
I've faced the barrier of a white-washed wellness space when fighting for South Asian representation and pushing back on the cultural appropriation of these ancient, sacred tools. It's not always easy, but I remain steadfast in my goal of making yoga an inclusive, representative home for all who want to become more intuitive and self-aware.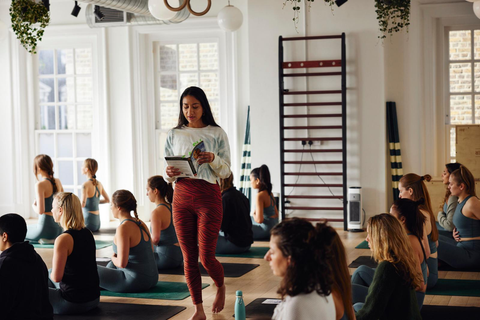 Mission
I'm striving for more accessibility and inclusion and am fighting for more South Asian representation in the wellness space.
Follow Angie: @tiwariyoga
Hannah Baptiste: Footballer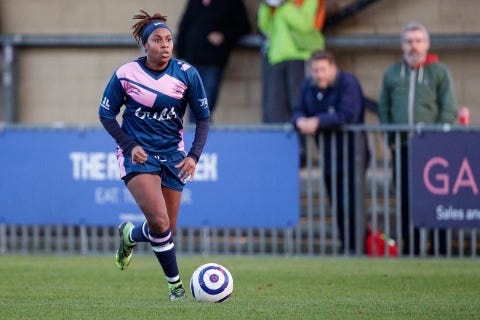 I encountered barriers from the day I started playing football. Firstly, it was about being the only girl and always being pre judged because of this. I felt I constantly had to prove myself. I then often found myself to be the only woman of colour within many teams I played for, which made me feel hyper-visible.
But throughout all of this, I believed in myself and what I am capable of. It's hard, but not letting what others think of or say about me is what helped me to reach my full potential. Now, I let the things that are special about me define me.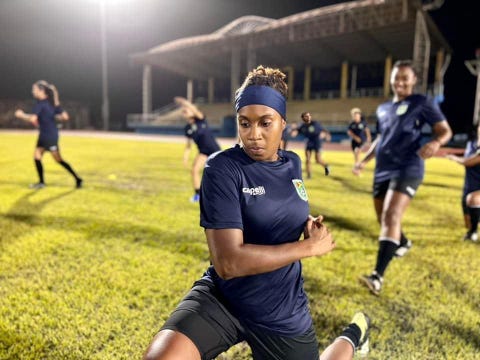 Mission:
To fight for football to be a space where everyone feels like they belong, especially for women and women of colour.
Follow Hannah: @hannahbaps
Georgie Hodge: FA agent and head of women's football at CAA Base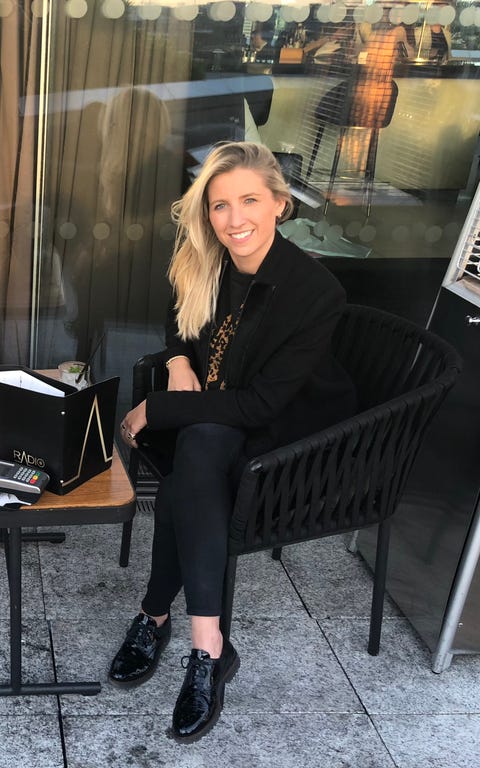 I quickly realised how few women work in sport when I joined the industry, and so I didn't have many women to mentor me at the start. I was, however, fortunate enough to learn from some of the best agents in the men's game, but a lot of what I know came from learning on the job, building an entirely new network from scratch and finding my own ways to navigate and make a change in a new era for women's sports.
I wanted to change this for any women who join the industry in the future, while also using my platform to expose the different types of job roles possible for women in sport.
We tend to be pigeon holed into thinking if you work in sport, you're either a PE teacher or a coach, when in fact there are hundreds of different roles. Ultimately, we all share the same passion, and that's to shine a light on women in sport, including at a a grassroots level.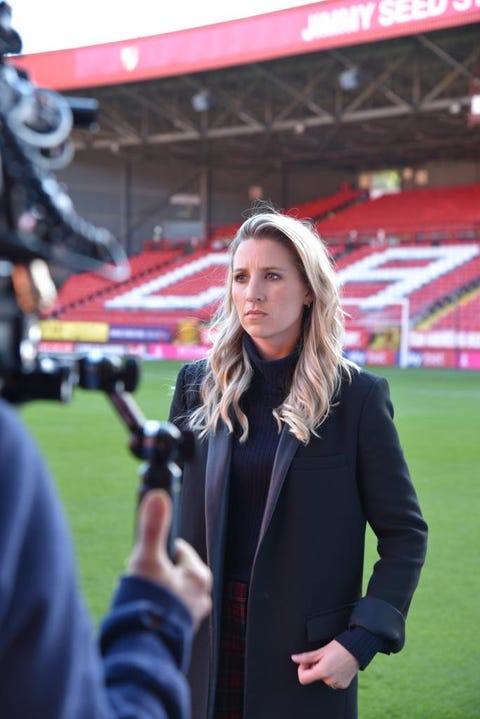 Mission:
To share my experience as a woman in sport so that people understand the opportunities available. The power of sport enables us to create a community full of opportunity, diversity and unity – it really is for everyone and I hope to be one of many to create an environment that is inclusive for all.
My advice would be to use your contacts, speak to people, share and exchange knowledge and most importantly champion each other, after all we are stronger as a collective!
Follow Georgie: @georgiehodge
If you need dating advice or want to get Lori's book on meeting and dating athletic women, here is the Amazon Link: How To Meet, Date and Seduce Athletic Women: Meet, Date, Seduce Female Bodybuilders- Fitness Models- Female Wrestlers & Divas, MMS Fighters, Bikini Competitors, Any Athletic Woman!